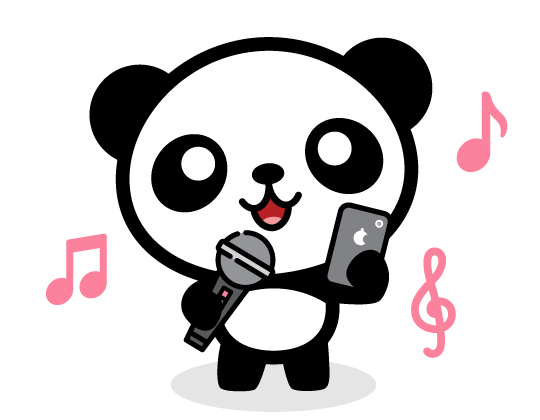 Learn Mandarin Through Songs
Not everyone can study for hours. Memorizing vocabularies and understanding grammar may put a strain on your brain. Is there a "fun" way to learn? Try learning Mandarin through songs!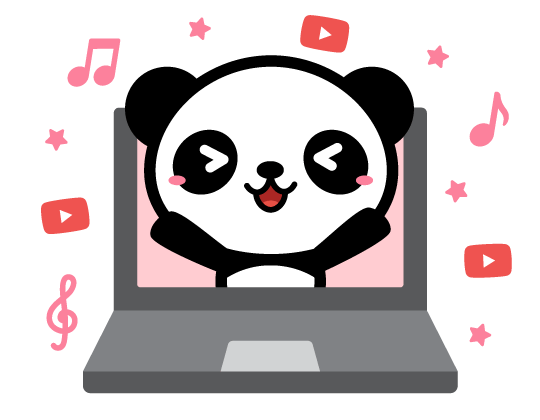 Introducing Pandarin Lyric Videos
We created a series of lyric videos to help our students in their search for Mandarin-improving-hobbies. The video features a selection of popular Mandarin songs that are easy to learn and listen to. Seeing as these videos can also help Mandarin learners around the world, we decided to put them on Youtube.
Between the class sessions, we play the videos so the teacher and students can sing together. For this purpose, we make several adjustments to the lyric videos:
Simplified Characters
Most official music videos use traditional characters because they are from Taiwan. We use simplified characters so that our students can practice reading what they learned in class.
Includes Pinyin & Tones
Love Mandarin songs but cannot read the characters? We added the pinyin for you! The tones are ignored during singing, but we include them for Mandarin learners.
Big & Animated Lyric
We think it is nice to have the lyric big enough to read on your mobile phone. We also make the lyric moves continously, making it easier for you to sing-along.
Latest Pandarin Lyric Videos
Xing Yue Tang 星月糖 Li Lin Tian Qiao 黎林添娇 céng jīng shū zhōng yùn niàng 曾经书中酝酿 Once a book is…
Frequently Asked Questions
I like your videos! Can you make more?

We are a small and local Mandarin institution with few teachers and staffs. Although our channel has more views and subscribers now, we earn nothing (Earnings go to record companies, the owner of the song). Currently we cannot afford to hire more staff to do Youtube contents.

If you can suggest a song or provide the lyrics, that would be super helpful. We will be able to publish more videos and more often.
Can you make a lyric video of (this song)?

We do not openly express that we accept song suggestions, simply because we feel bad if we are unable to fulfil them. We want the song to be helpful for Mandarin learners, so we choose the song carefully.

We want the song to have a clear and slow voice. We want our students to learn more vocabularies, so we prefer not to put too many songs about romance. Some of our students have no idea about Mandarin songs, so we want to introduce songs that are popular in China.
What if I cannot find Mandarin songs that I like?

You might need to look harder. Search Youtube or Spotify with keywords like "Top Mandarin Song" or "Popular Chinese Song". Another interesting keyword to try is "Tiktok Song 抖音歌曲".

If you still can't find a Mandarin song that you like, no need to panic, there are other hobbies that can improve your Mandarin. Check out Chinese movies, TV drama, or even video games.
Where is the English translation?

We put the English lyric on our website so that we can improve the translation, then add vocabularies and learning points in the future.

The lyric video is optimized for a sing-along during the class, and English lyric is not necessary for that. Adding English lyric into the videos will only make the screen more crowded.

We could have added the English lyric as CC (Closed Caption). However, setting it up requires a lot of work and we are currently understaffed. If you can help us with it, please let us know at [email protected].
Can you remove the Advertisement from the videos?

We literally cannot. The songs are copyrighted by the singer and record companies. Most companies chose to monetize their songs, and that includes other creator's videos that use it.

When you watch ads on our lyric videos, you actually support the singer. If the ads really bothering you, you might want to get AdBlock or Youtube Premium.