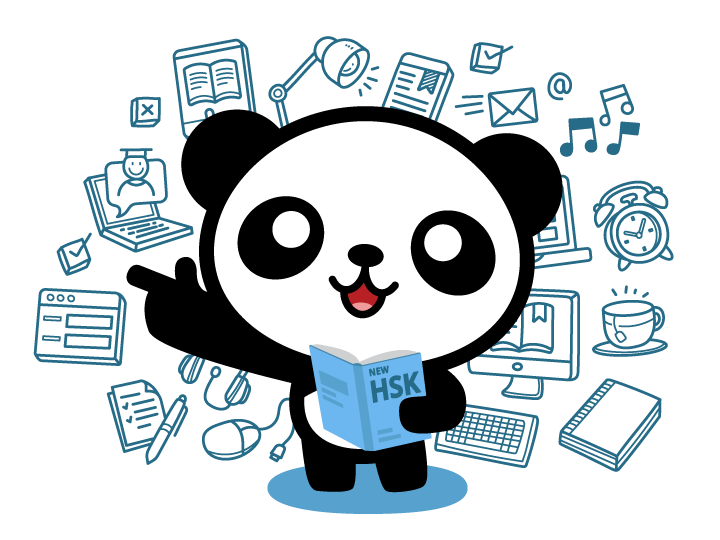 New HSK 2021 Advanced Level 8
New HSK Advanced is the new higher level of Mandarin, designed as learning goals for Mandarin educators and professional translators. Passing Advanced Test will earn you HSK level 7, 8, or 9 certificate, depending on your score.
New HSK Level 8 students should be able to discuss political affairs, philosophy, religions, as well as to express opinions, raise questions and appeals when encountering disputes.
Topics included: linguistics, politics, economics, laws, philosophy, history, etcetera. Learners are required to be able to discuss political affairs, philosophy and religions in proper language.

Listening
Understand lectures on professional topics and specific social news (within 800 characters) at a fast speed. Able to basically understand the social and cultural connotations involved.

Speaking
Speak with natural pronunciations and smooth language flows. Able to do speeches and simultaneous debates well with a variety of sentences and paragraphs.

Reading
Read complicated texts on selected topics at the speed of 220 characters per minute. Able to spot language problems and logical flaws in the texts.

Translation
Highest level of professional translation skills. Able to translate a variety of articles quickly and conduct simultaneous interpretations on formal occasions smoothly.
New HSK Advanced 8 Vocabulary Word List
To prepare for the New HSK Advanced Test, you need to learn 5636 new words. Below is the list from 2001 to 4000. Click Here for Part 1 and Part 3.