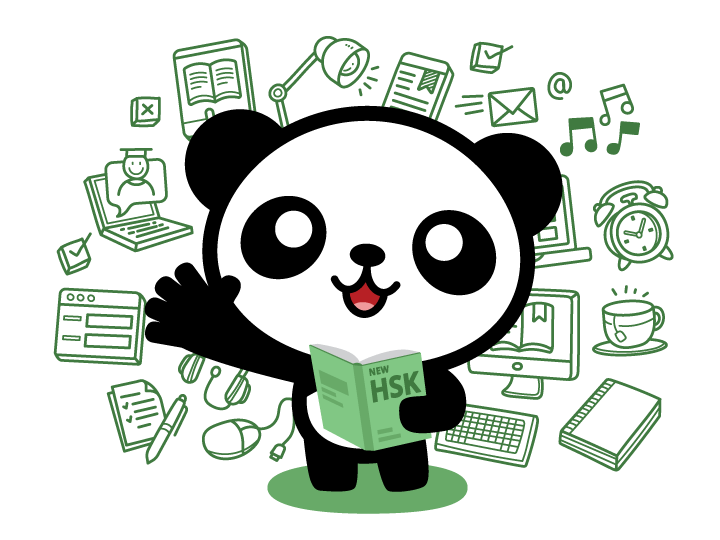 New HSK 2021 Level 5
HSK (汉语水平考试 Hàn yǔ Shuǐ píng Kǎo shì) is the official standardized test for Mandarin. HSK is getting a massive overhaul into the New HSK.
New HSK 5 students should be able to express thoughts on some social events, and to be able to give constructive suggestions and reply work-related emails appropriately.
Topics included: interpersonal relationships, lifestyle, learning methods, environment, society, and more.

Listening
Understand casual or formal dialogues even when someone speaks with unnecessary pauses or in a noisy environment (220 characters per minute).

Speaking
Pronounce 822 pinyin with correct tones. Students must also be able to describe events in details, express full opinions in good logics with precise words.

Reading
Recognize 1500 Chinese characters and 4316 vocabs. Students must know 357 grammar points and read articles (around 700 characters).

Writing
Handwrite 250 intermediate level characters on top of the 300 basic characters. Students must compose a narration text with at least 450 characters.
New HSK 5 Vocabulary Word List
To prepare for the New HSK level 5 test, you need to learn 1071 words listed below. Click the card to see the pinyin and translation.